Joint Venture with Hitachi Zosen Corp., Japan
Corporate Identity Number (CIN) - U28123HR2012PLC045430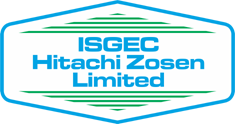 Isgec Hitachi Zosen Ltd., is a joint venture between Isgec Heavy Engineering Ltd., India & Hitachi Zosen Corp., Japan. It caters to the specialized & critical Process Equipment requirements of refineries, fertilizer & petrochemical industries, across the world.
Hitachi Zosen is a 135-year-old company, based out of Osaka, Japan with interests in Process Equipment, Environmental Systems, Industrial Plants, Industrial Machinery, Precision Machinery, Steel Structure, Construction Machinery, and Disaster Prevention Systems.
Isgec has a history of 80 plus years and is a diversified heavy engineering company with interests in Process Equipment, EPC Power Plants, Boilers, Sugar Plants & Machinery, Air Pollution Control Equipment, Mechanical & Hydraulic Presses, Castings, Contract Manufacturing, and Trading.
The joint venture brings together state-of-the-art technical & engineering skills of Hitachi Zosen and the manufacturing expertise of Isgec. It operates out of Isgec's manufacturing facilities at the port town of Dahej (Gujarat) India, giving it easy access to the global market.
The joint venture, manned by personnel from India and Japan, is actively supported by both Isgec and Hitachi Zosen, in all its activities, including design and marketing.