e-Calendar
It is always a good idea to pause from time to time and look around us before moving ahead. And this time when we did, we, especially in Delhi, were hit by the excruciatingly dismal scenario of a gasping populace.
For a company that is not only certified by but genuinely adheres to the most stringent of environmental norms both in word and spirit, this was indeed a shocking scenario. Suddenly, the fact that we have tied up with the best in the world to offer air pollution solutions to our customers, just didn't seem to be enough. And we realised that while ardently working towards excellence in all that we do, it was time to take a break from our commercial endeavours to take a closer look at the deteriorating air quality all around us.
While looking for solutions, we realised that the single most powerful entity that continues to valiantly fight the fight for us is - Trees. So we turned to our kids, the inheritors of this planet, to make for us their best creative portraits of these.
Through our Calendar for this year, we pay our respect and homage to Trees - our true saviours who are literally breathing life into a world that seems to be hell-bent on living in a cloud of smog and chocking itself to annihilation.
Trees – the best friends our children could have.
So let 2017 be a year of sowing seeds, a year of new beginnings.
The paintings in this calendar have been made by children of our employees studying in the Saraswati Secondary School - run by us in our township at Yamunanagar (Haryana) India.
---
---
---
---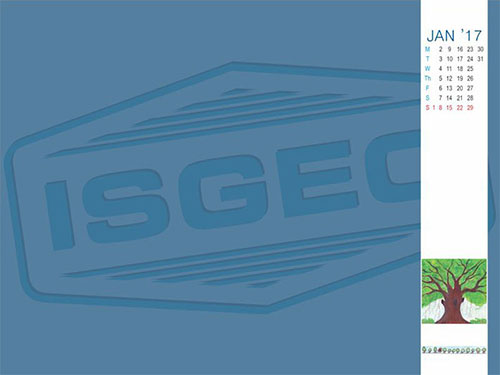 ---