e-Calendar
In recognition & honour of the exquisitely crafted, beautiful work done by the rural & tribal crafts people of India, this year our Calendar features the handiwork of a few. Using natural dyes and the most basic of tools, these artisans truly understand the meaning of sustainability. These pieces of art give us a glimpse of the talent available all around us, creating its own benchmarks, touching its own levels of artistic excellence and inspiring us to strive for excellence in everything that we do.
Have an inspiring year ahead.
---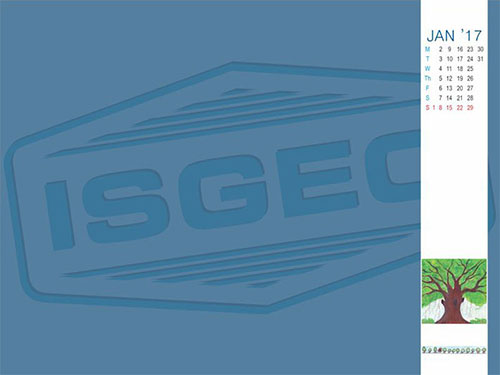 ---
---
---
---
---
---
---
---
---
---
---
---
As a part of Isgec's on-going efforts to promote young talent, across fields, this year we have selected Deepak Kumar, a young &
up-coming artist from College of Art, New Delhi.
The sketches used in this year's Calendar have been made by him.
---